This is our drop off delivery menu, designed for small groups , office lunches, church socials etc.  It includes  plates, cups & silverware kit (medium quality), disposable serving spoons , bagged ice,sweet & unsweet tea.
 
No chaffing dishes, buffett table or tablecloths are provided.  This service will not work for more formal events like weddings, banquets etc.
Available Monday through Friday only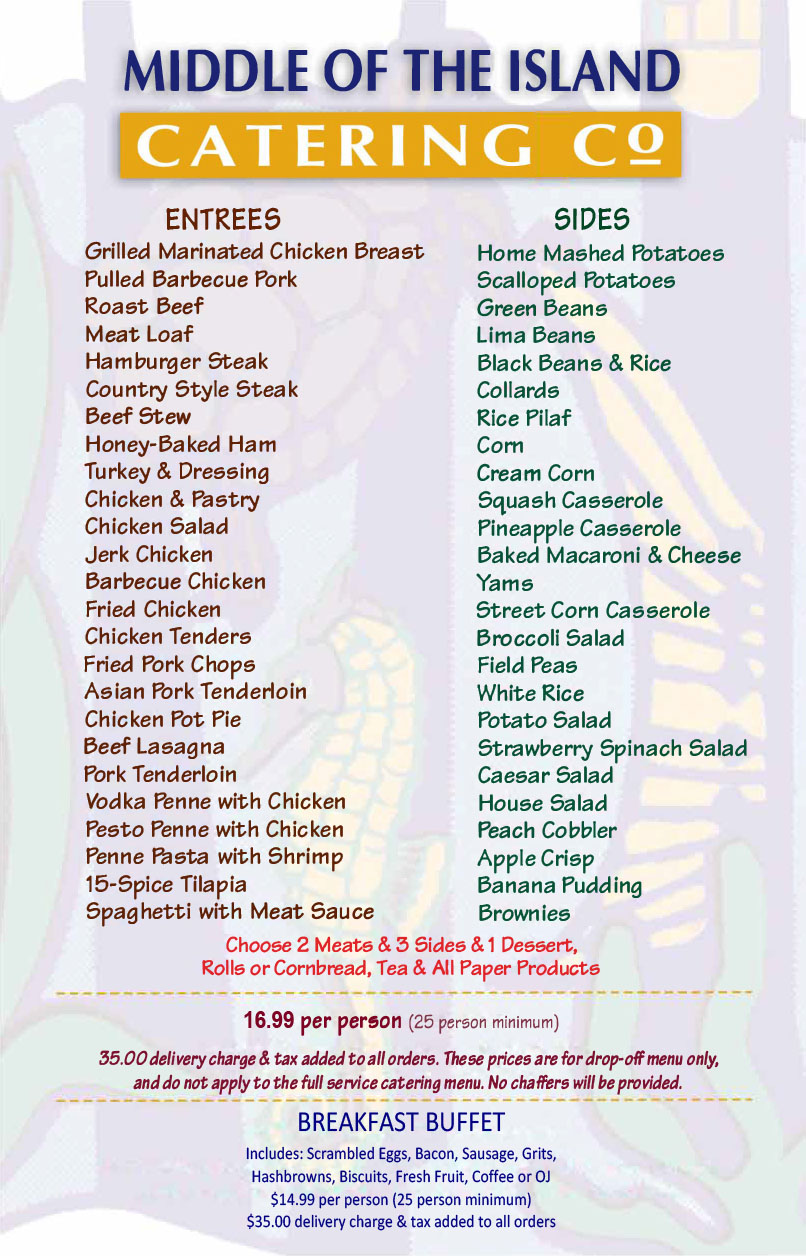 Click the link below to download our menu to your computer.
This is great for printing or emailing to your friends or co-workers!